A New Interface
With the new look, much of the navigation has moved to the left of the screen. We also added a Calendar and Recent News from MutualOne Bank to the left column.
Typical Online Banking Screen for Personal Users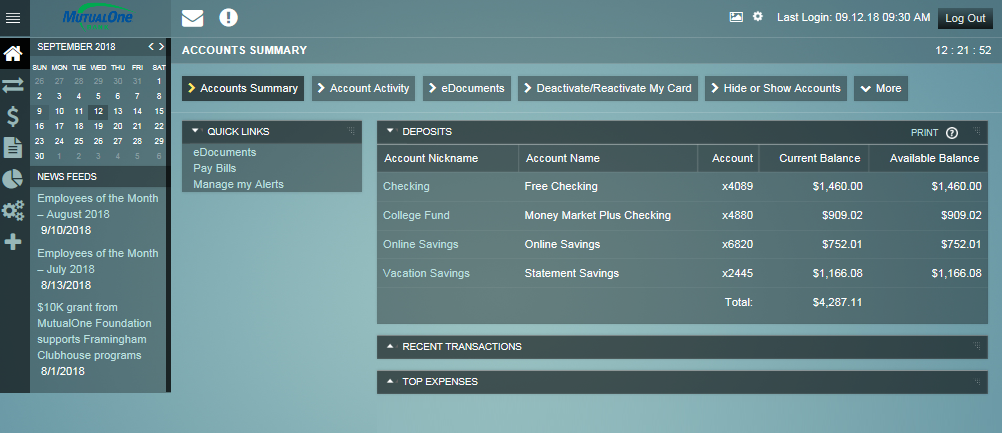 New Navigation
Icons on each page make it easy to navigate through the most used areas of Online Banking.
New Flexibility
Visitors using smaller displays and mobile devices may notice that Online Banking will adjust automatically to accommodate smaller displays.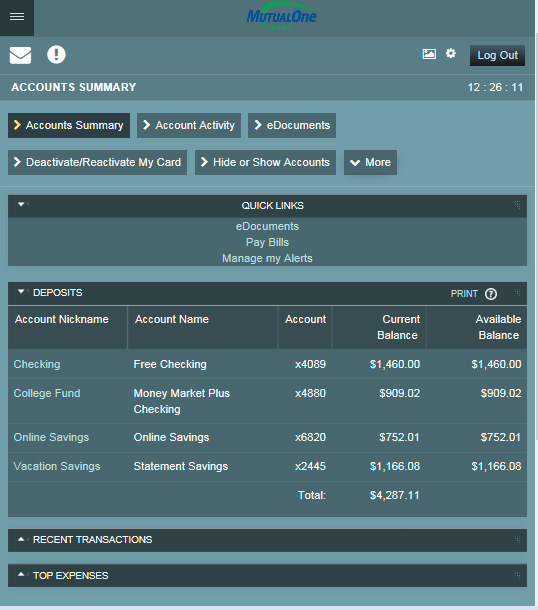 Plus. . . You Can Choose Your Colors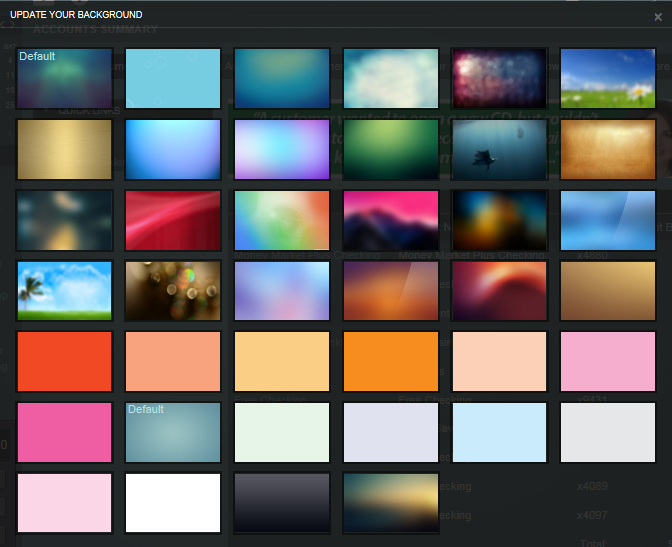 When you log into Online Banking, the first thing you'll notice is the new color scheme. But if you don't like the colors, you can choose a different background from a library of themes.
Just select the background icon

 at the top of the screen to see your choices. Try out as many as you want – It's easy to switch, and switch back.
You can also choose the color you prefer for your mobile screen. And it can be different from your desktop screen!