While MutualOne Bank does not endorse or provide technical support for the popular money-sharing service, we do want to share these tips to ensure you utilize the service as safely as possible.
How to connect your accounts
Venmo uses Plaid to verify ownership and provide instant access to your account. To connect your account through Plaid you will need to provide your Online Banking User ID and Password. You can also choose to verify your account manually using the routing and account number, but this will take a few days to complete.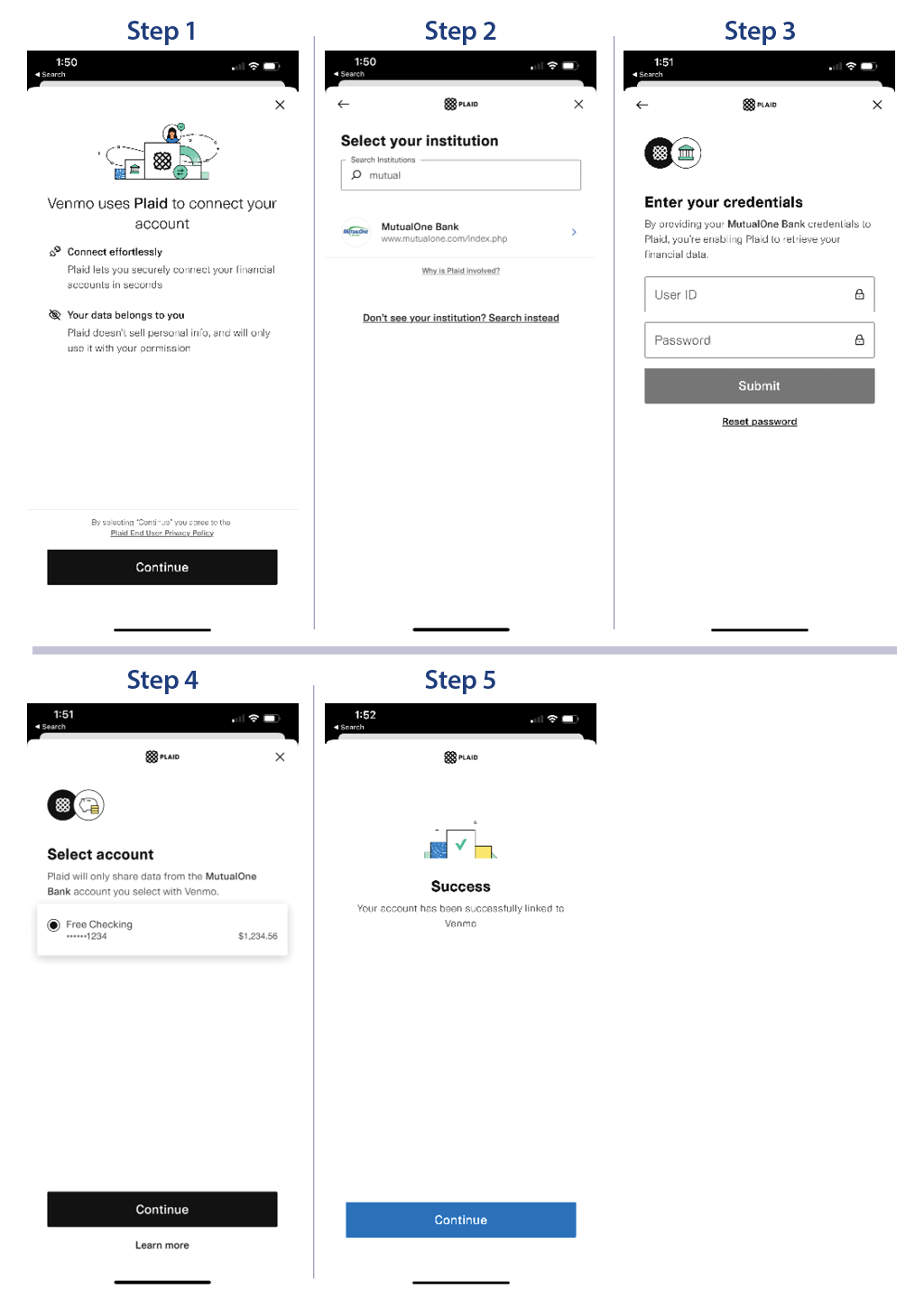 How to Protect Your Accounts
Once you are signed up, we recommend the following to protect your privacy and secure your transactions:
Enable Face ID and PIN for login.
Add your mobile number to your account.
Enable email, text and/or push notifications to help you keep track of logins and transactions.
Add a profile picture and customize your account URL to make yourself easily identifiable.
Venmo's default setting is to allow anyone on the internet to see limited details about your transactions including recipient, amount, and comments. You can hide this information by setting your privacy to "Private."
When sending money, you will be given the opportunity to provide the last four digits of their cellphone. While you can skip this step, we don't suggest doing so as this is an easy and effective way to ensure you are sending money to the correct person.
If you are making a purchase through Venmo, you may also consider selecting "Purchase Protection" before sending the money. Click here for information about Venmo Purchase Protection.
If you have any questions about Popmoney or your account, please call our Client Service Center at (508) 820-4000.