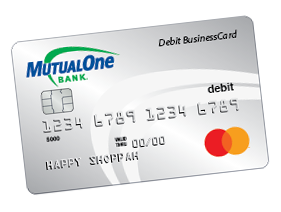 Our Debit Mastercard® is recognized at merchants and ATMs across the country and around the world. And it features a host of additional benefits:
Debit Card Rewards
Receive a cash credit each time you use your MutualOne Bank debit card.
Avoid surcharges at over 42,000 ATMs!
You can avoid surcharges by using SUM® and MoneyPass® Network ATMs nationwide! Find out more.
We do not charge you to use an ATM
It doesn't matter who owns the ATM, we will not charge you for using it. However, the owner of the ATM may impose a surcharge.
For more information or answers to any questions, please visit our Client Service Center, use our Information Request Form, or call us at (508) 820-4000.