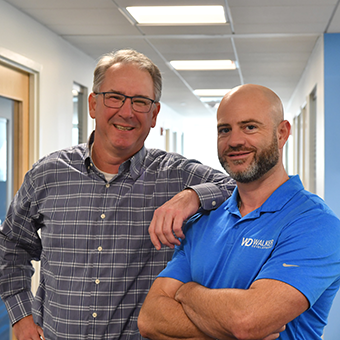 The casual observer may admire the work – the beautifully crafted country club dining room, the clean and sleek medical laboratory, or the spacious state-of-the-art gym. But as Jeff Walker and Nick Poirier, principals of Walker Development & Construction Management, know, there's a lot more to a construction project than just the end result.  
"It's the in-between that really makes the difference to the client – the planning, the budgeting. We call it 'the ride,'" smiles Jeff Walker, the company's CEO.
It's during "the ride" that Walker Development works with architects and engineers to create plans that meet a client's budget and schedule. By working together, business owners, landlords and developers are able to achieve and exceed their goals.
Jeff and Nick, former colleagues at a previous construction company, believed clients deserved far better. So, they created their Marlborough-based, award-winning construction and development company with a very clear mission – to help their clients be the best they can be.
"Any construction company can execute plans," said Jeff. "We always take a consultative approach, helping our clients figure out what they need to do in the best way possible for them."
This relationship-focused "best" practice has proven to be a winning formula that has helped Walker Development thrive with ninety-five percent of their business coming from repeat clients.
Building a banking partnership, in which they can trust.
When they launched their business, Jeff and Nick were guided in the direction of MutualOne Bank. They haven't looked back since.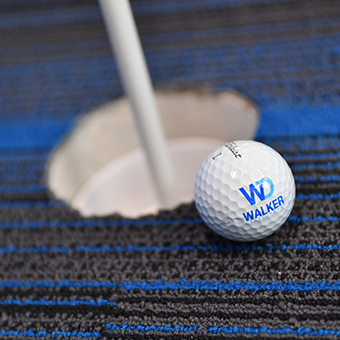 "MutualOne Bank gave us a chance," explains Jeff. As the company started growing, so did their relationship – Walker Development currently has several financing projects with the Bank, including an investment property.
The company's rapid growth and success has made it very attractive to other financial institutions, eager to work with their business. But Jeff and Nick are loyal to MutualOne Bank and will never forget the Bank was there when Walker Development needed them.
According to Nick, Walker Development's president, "We always put MutualOne Bank first. For them and for us, it's all about relationships. We have the same belief – to help add value to people's lives and businesses."
Ready for a trusted banking partner to share your business journey? Call Michael Bilinsky at (508) 532-8305.
To learn more about Walker Development & Construction Management visit www.walker-dev.com
---