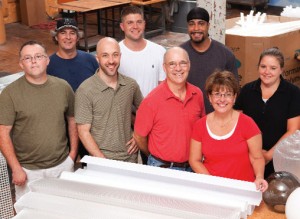 Fluorolite Plastics, Inc. is a leader in the manufacturing of replacement plastic lenses for light fixtures. When their business bank left them in the dark, they made the "switch" to MutualOne Bank.
"I love working with local community bankers who actually know who we are," owner Diane Pink says. "They take the time to understand the needs of our business, they check in with us to make sure we are happy and always offer their assistance and expertise. As a business owner, I feel that customer service is the most important facet of a company and MutualOne Bank has top notch customer service."
Need a local partner for your business? Call Michael Bilinsky at (508) 532-8305. For more information on Fluorolite Plastics, visit their website.