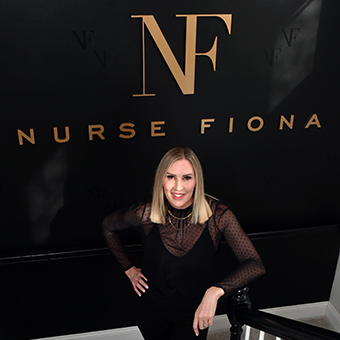 Successful careers and businesses are built on passion, determination, and hard work. Fiona Tennant would know. Since the time she was a young girl growing up in Miami, Florida, Fiona, known today as "Nurse Fiona," was fascinated with science, medicine – and art.
"I used to love to draw people's faces – the shape of their eyes and noses."
But it was a burning passion to help others that drove Fiona to become a registered nurse and to work in pediatric nursing at Children's Hospital in Miami and in Boston. That same passion would also drive her to create Medical Spa by Nurse Fiona, a business that combines her love of patient care, science, and art.
"I love how it all just came together. I'm involved in medicine and helping sculpt people's faces," she says.
The Framingham-based spa offers a full array of non-surgical beauty treatments to help people be the best versions of themselves. That could involve everything from Botox, fillers, facials, fat reduction, and toning to hair and pigmentation removal.
From humble beginnings to flourishing business
"When I first started out, I was a one-woman show. I did everything myself – from appointment bookings to injections, to marketing. I even did the interior decorating," she laughs.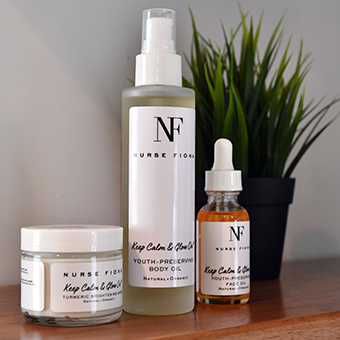 As demand for her services started to grow, Fiona hired nurses, receptionists, and an aesthetician, and eventually purchased her first machine with financing available from the manufacturer.
"Machines on average cost about $100,000," she shares. "The financing [from the manufacturer] was really expensive with astronomical rates and so many hidden fees."
As she sought to add other machines, she knew she needed a better financial partner.
The start of a beautiful relationship
Her husband and father-in-law, lifelong Framingham residents, encouraged her to talk to MutualOne Bank. "My husband has always used MutualOne Bank for his business. They are so friendly, personal, and helpful."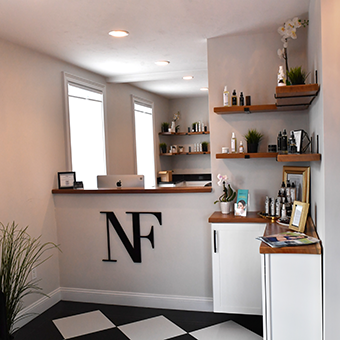 MutualOne Bank was able to provide an equipment loan for a laser device, and Fiona saw an immediate impact on her bottom line. Since that time, she has purchased additional equipment with the help of MutualOne Bank, which Fiona believes has given her a valuable business advantage.
"I've been able to put the money they saved me back into the business," she shares. "MutualOne Bank has been a big part of my business growth." And though she's living out a passion with her Medical Spa, Fiona continues to move forward. She'll be opening a second location on Cape Cod, thanks to financing provided by MutualOne Bank. And this May, she will become a nurse practitioner after four years of schooling.
Ready for a beautiful banking relationship to help grow your business Call Michael Bilinsky at (508) 532-8305.
To learn more about Medical Spa by Nurse Fiona, visit nursefiona.com.
---