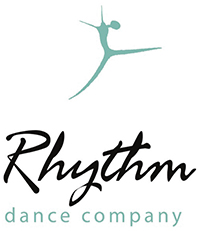 When Nicole Newman Kelley decided to make the leap to her own dance studio, she called MutualOne Bank. "The team at MutualOne is wonderful," Nicole says. "They know me, they know my business, and they have stood by me right from the start. I could not have done this without MutualOne."
For the young dancers who flock to Rhythm Dance Company in Westborough, it's an experience that combines fun, self-discipline, and personal growth. For Nicole, it's the fulfillment of a lifelong dream.
"I always knew I wanted to teach," says Nicole, a dancer since age three. "It's so rewarding to watch the growth in the students, whether they are dancing for recreation or are more serious about it."
Nicole says dance helps kids build self-confidence and poise. But that's just part of the story. "Our goal is for every student to get into the car after class and say 'Mom, that was so much fun!'," she explains. "They build friendships that honestly last forever."
Nicole's approach has struck a chord. Since starting the business just a few years ago, Rhythm Dance Company has grown to nearly 400 dancers and a staff of 10 instructors. Now that Rhythm Dance Company is on a roll, Nicole couldn't be happier. "I get to do what I love every single day. What's better than that?"
Ready for a banking partner that knows all the right steps?
Call Michael Bilinsky at (508) 532-8305. Learn more about Rhythm Dance Company at www.RhythmDanceCo.com.