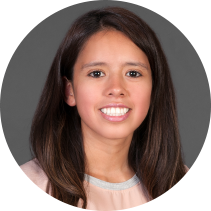 "Keep your finances on track with email alerts."
— Gabriela Bonina, Client Services
Working with a busy mom recently, she mentioned that she was having a hard time keeping track of the balance in her checking account and was worried about inadvertently overdrawing her account.
I told her that with email alerts, she could receive a notice automatically when her balance hits a certain level — so she never has to worry! She can also set up alerts related to types of activity including deposits made, withdrawals, cleared checks and more!
Everyone needs a little help — with alerts from Online Banking, we were able to help mom with a little peace of mind!
HERE'S HOW YOU DO IT
To view available alerts, log into Online Banking, click on the Service Center Tab then My Alerts link. You can start, and stop, alerts anytime — so you get the help you need, when you need it. Alerts include:
Reminder Alert
ACH Return Available
ACH Whitelist Alert
Any Account Activity Alert
Available Balance Below Limit
Available Balance Daily Snapshot
Check Cleared – By Amount
Check Cleared – By Check Number
Check Cleared Electronically
Current Balance – Above Limit
Current Balance – Below Limit
Debit Card Purchase
Electronic Deposit
Insufficient Funds Fee
Large ACH Debit Posted
Transaction – By Amount
Withdrawal – By Amount
Withdrawal – Specific Amount
Find out more about Online Banking.
Have questions or difficulties? Contact our team at (508) 820-4000 during regular business hours, and we will walk you through the process.