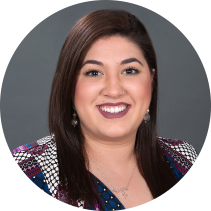 "Access paperless statements when you need them."
— Dominique Tock, Client Services
Working on his taxes, a customer realized he needed statements from the past year and wanted to know how much it would cost to prepare copies.
"Good news," I told him, "with Online Banking you can access over 18 months of statements at no cost!" Plus, I informed him, when he opted to have eStatements rather than the traditional paper statements, his monthly account records will be available to him electronically, every month, on the first day of the month. Meaning he'd be in great shape when tax time rolled around in 2019.
He was thrilled, and I can imagine, so was his accountant!
HERE'S HOW YOU DO IT
To view your eStatements, simply login to Online Banking and click on the eStatements tab. You can opt out of eStatements anytime — just in case you decide you want to go back to traditional paper.
Find out more about Online Banking.
Have questions or difficulties? Contact our team at (508) 820-4000 during regular business hours, and we will walk you through the process.