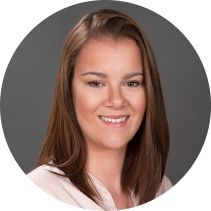 "Pay your bills — no checkbook required"
— Joleen Dick, Client Services
A long-time client called in a panic because he realized he had run out of checks, and had to pay a few bills. I told him I would be happy to help with the reorder, but that he also could use Online Banking to pay almost anyone online — from his mortgage payment to the babysitter.
Working with him, he was able to sign up for Online Banking in just a few minutes, and soon after had scheduled his first payment! We also showed him how to schedule recurring payments, like his mortgage, so he could rest easy knowing the payment would go out — even when he couldn't find his checkbook.
His new checks will arrive shortly, but I have a feeling it's going to be a long time before he has to order more!
HERE'S HOW YOU DO IT
Bill Payment is available at no cost through Online and Mobile Banking. All you need to do is log in to Online Banking and click on the Pay My Bills tab, where you can schedule an individual payment, or schedule recurring payments.
Find out more about Online Banking.
Have questions or difficulties? Contact our team at (508) 820-4000 during regular business hours, and we will walk you through the process.