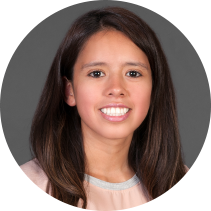 "Open your account online without stepping foot in the Bank!"
– Gabriela B., Client Services
One of our customers was interested in opening a new Certificate of Deposit but couldn't make it into the branch because he was waiting for his children to come home from school.
Since he was already enrolled in Online Banking, I told him he would actually be able to open (and fund!) a new account, without leaving the house. Not only were we able to save him time AND money, we were able to ensure he was there when the kids got home (and didn't have to drag them into the Bank on a busy school night).
We always love to see our customers, but we understand that's not always practical. Tools like Online Banking make things easier and more convenient for everyone.
HERE'S HOW YOU DO IT
Opening an additional MutualOne Bank account through Online Banking is easy. Simply log-in and click on the Open an Account Tab.
Have questions or difficulties? Contact our team at (508) 820-4000 during regular business hours, and we will walk you through the process.