It is one of our favorite events of the year – the night when we recognize and thank our employees for all of their hard work and dedication at our annual Employee Awards.
Executive Vice President, Steven M. Sousa, presented the awards during the April 29 ceremony, where we acknowledged our new employees and along our service award honorees, each of who celebrated an anniversary of a five-year increment with the Bank.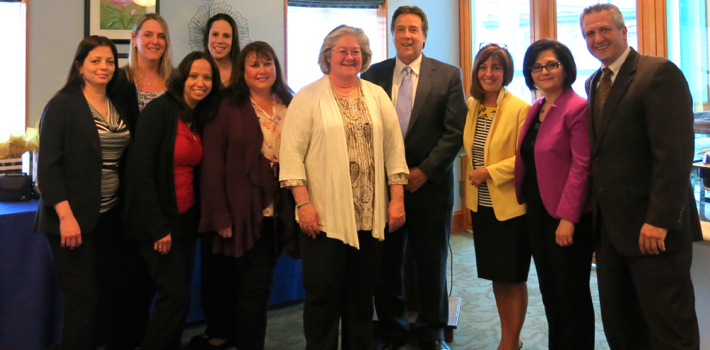 Congratulations to all of this year's recipients.
Service Awards:
Peter J. Hall- 5 years
Christina M. Garbarino – 10 years
Steven M. Sousa – 10 years
Rachel A. Stewart – 15 years
Yasmine S. Ouweijan – 15 years
Neveen S. Bakhet – 15 years
Carmen M. Martin – 15 years
Julia Arroyo – 15 years
Donna M. Sahely – 20 years
Marie Harrington- 25 years
Dianne B. Evans- 45 years
New Employees:
David Burr – Credit Analyst
Joanne Pizzigno – Assistant Vice President, Loan Servicing
Dominique Tock – Personal Banker
Amy Stapinski – Personal Banker
Gilana Telles – Personal Banker
Jordan Concannon – Service Representative
Timothy Ellerbe – IT Specialist
Andrew Zelman – Senior Vice President, Commercial Loan Officer
Raymond Bradford – Personal Banker
Andrew Wilson – Credit Analyst
Yves Munyankindi – Personal Banker
Sarah Binney – Personal Banker
Mathew Cepero – Business Banking Specialist
Save