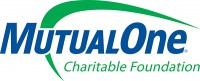 Mark R. Haranas, president and CEO of MutualOne Bank and a trustee of the MutualOne Charitable Foundation, announced today that the Foundation has awarded scholarships totaling $23,000 to seven local students.
Four students received MutualOne Charitable Foundation scholarships in the amount of $5,000 each. They are Kelly Rivers, Joseph P. Keefe Regional Technical School; Glorimar Rivera, Marian High School; Terry Carson, Framingham High School; and John Whitney, Jr., Natick High School.
Each of the scholarships is named to honor a prominent past member of the MutualOne Bank family including Roland J. Bunnell II, a Foundation trustee and MutualOne Bank senior vice president and member of the board of directors; Joseph M. Vincent, senior vice president and controller, and Richard H. Potter, former president, CEO and chairman of the board of directors. The fourth scholarship is newly titled to recognize Charles W. Hickson, also a former president, CEO and board chairman.
After graduation from Framingham High School in 1942, Hickson enlisted in the United States Navy and served from 1942 to 1945 during World War II as an engineer on submarines. Graduating from Boston College in 1951, Hickson taught at the Gordon Street School in Framingham before beginning his career at Framingham Cooperative Bank (now known as MutualOne Bank) in 1952, and retiring in 2006 after 54 years of service to the Bank and to the community of Framingham.
In addition to the $5,000 awards, Framingham High School seniors Yeni Tejade, Ian Gonzalez, and Penelope Esterez each received a $1,000 Edwin Alexis Marin Memorial scholarship. Established to encourage Latino students to continue on to college, the award honors the memory of a promising young student originally from El Salvador who lost his life in a car accident following his sophomore year at Framingham High School.
"We are firm believers in the value of higher education, and it pleases us to support the academic goals of the future leaders of our community," said Haranas. "It is an investment we are proud to make."