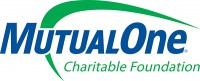 Mark R. Haranas, president and CEO of MutualOne Bank and a MutualOne Charitable Foundation trustee, announced today that the Foundation has awarded a $1,000 grant in support of the 4th annual "Walk to Break the Silence" scheduled on the common in Downtown Framingham in October.
The walk-a-thon event, which will be sponsored in part by MutualOne Bank, will raise funds for Voices Against Violence, an organization providing free and confidential information, referrals, counseling, advocacy, support services and shelter to survivors/victims of sexual and domestic violence in the MetroWest area.
The pre-Walk rally will include special guests U.S. Representative Katherine Clark and Honorary Chair Gerry Leone, former Massachusetts attorney general. Walk participants will include community residents, former Voices Against Violence clients, students from Framingham State University and Framingham High School, members of the Framingham Police Department, and local and state officials.