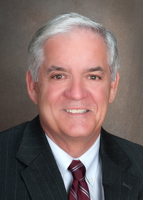 Robert P. Lamprey, chairman of the Board of Directors of MutualOne Bank, has announced the election of William H. Mayer, Esq. of Holliston as a director.
Mayer is a partner in the Framingham law firm of Mayer, Antonellis, Jachowicz & Haranas, LLP specializing in family law. He has been engaged in the practice of law since 1977 and has concentrated in the area of family law since 1984. He is also the current Town Counsel for the Town of Holliston.
A graduate of Framingham South High School, Mayer is a magna cum laude graduate of the University of Massachusetts in Amherst, and received a juris doctor degree from Suffolk University. He is a current member of the Massachusetts Judicial Nomination Commission; and former member of the Holliston Board of Selectmen and Holliston School Committee.