Steven M. Sousa, executive vice president and chief operating officer of MutualOne Bank and a MutualOne Charitable Foundation trustee, has announced a $5,000 Foundation award to the Natick Service Council's Healthy Eating, Chronic Disease Management and Food Rescue program.
According to Greg Tutuny, executive director, NSC's initiative is designed to improve the health status of elders through individual chronic disease management plans that include increased access to nutritious food and literacy programs.
"MutualOne is pleased to support the Natick Service Council's efforts to improve the overall health of the elder residents they serve through this program," said Sousa.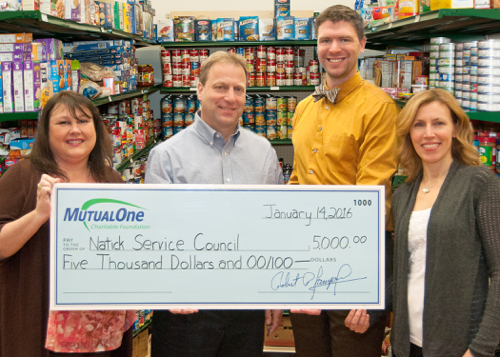 Save