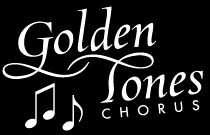 Robert P. Lamprey, chairman of the MutualOne Charitable Foundation, has announced a $3,000 grant to the Golden Tones Chorus to support that group's plans for 10 to 15 concerts to be performed this year at senior health and housing facilities in Natick and Framingham.
Now in its 27th season, the Golden Tones Chorus involves nearly 70 retirement-age singers and dancers who create more than 50 concerts and community events each year across the region.
"By supporting our musical outreach program, the MutualOne Charitable Foundation grant will enable us to present uplifting concerts for many older adults who cannot easily access entertainment," stated Deborah Marion, director of Golden Tones chorus.