Our annual Employee Awards is one of our favorite events of the year, because we get to show our appreciation and honor all of our dedicated and hard working employees.
Executive Vice President, Steven M. Sousa, presented the awards during the Ceremony on April 25th. As a part of the celebration we acknowledged our new employees and our service award honorees, each of whom celebrated an anniversary of a five-year increment with the Bank.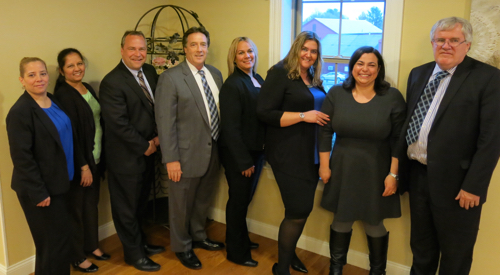 Congratulations to all of this year's recipients.
Service Awards:
Sandhya Jayarama – 5 years
Brien Maginnis – 5 years
Mildred Dones – 10 years
Glaiz Herdman – 10 years
Luz Acevedo – 15 years
Debra Miranda – 15 years
Michael Bilinsky – 25 years
Kevin Chandley – 30 years
New Employees:
Jeffrey Ryan – Commercial Loan Officer
David Flynn – Commercial Loan Officer
Wilhelmina Murray – IT Specialist
Gregory Kennedy – Vice President, Retail Banking
Jean Hoskins – Senior Personal Banker
Clara DePina – Senior Loan Servicing Representative
Boris Rashkovskiy – Accounting Assistant
Stacy Howard – Commercial Loan Assistant