Mark R. Haranas, president and CEO of MutualOne Bank and a MutualOne Charitable Foundation trustee, announced today that the Boys & Girls Clubs of MetroWest has been awarded the Foundation's annual $20,000 Robert Lamprey Community Grant.
The Foundation's gift will support a new program at the recently relocated Framingham Clubhouse on Clinton Street: Violence Prevention Through Positive Youth Development. The project will address youth violence and provide programs that improve community safety by reducing youth violence, juvenile delinquency, and related negative behavior. The initiative, which includes collaboration with the Framingham Police Department, will include education, prevention, and enforcement programs, according to Francis X. Hurley, Boys & Girls Clubs of MetroWest president.
The program is designed to target youth ages 10-17 and will focus on academic success, good character and citizenship, and healthy lifestyles.
The annual Robert Lamprey Community Grant was established in 2014 to honor Robert "Bob" Lamprey, the present chairman of the board of MutualOne Bank and chairman of the MutualOne Charitable Foundation, for his longstanding commitment, concern, and caring for those in need in our community, said Haranas.
"The presence of an active Boys & Girls Club in the heart of Framingham is a stepping stone to a positive future for many of our young people," Haranas added. "MutualOne was pleased to award the annual Lamprey Grant to support an innovative new program designed to help make that possible, and as an additional tribute to Bob Lamprey for his time-honored devotion to helping today's youth realize and achieve their potential."
The annual Lamprey Grant is restricted to a non-profit 501(c)(3) organization focused primarily on the towns of Framingham and/or Natick and must benefit a low-income or less-advantaged and/or under-served population.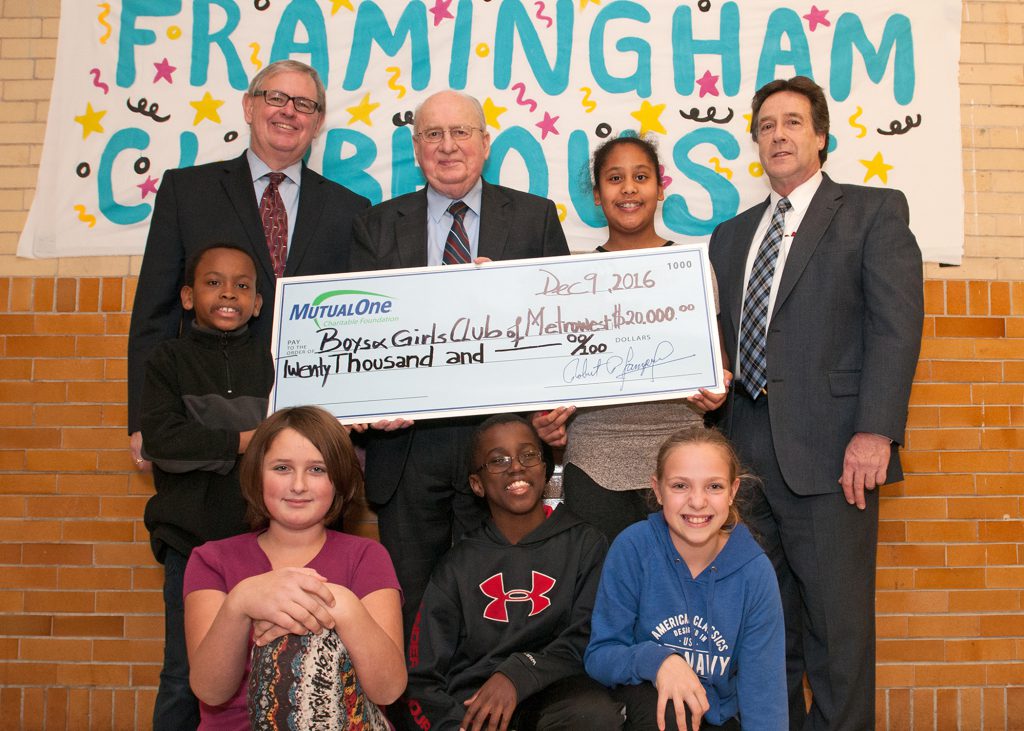 Save