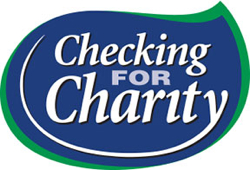 Steven M. Sousa, executive vice president and chief operating officer of MutualOne Bank, announced today that the Bank's Checking for Charity initiative in 2017 will benefit A Place To Turn food pantry.
Each year, through our Checking for Charity promotion, MutualOne donates $10 to a designated local charity with the opening of each new personal or business checking account.
Since its introduction in 2008, the MutualOne Bank Checking for Charity promotion has benefited Framingham Main Library, Morse Institute Library, Framingham High School, Natick High School, the Natick Veterans Relief Fund, Buddy Dog Humane Society, Ovations for a Cure, and the American Cancer Society.