Mark R. Haranas, president and CEO of MutualOne Bank and a MutualOne Charitable Foundation trustee, has announced a $5,000 Foundation grant to the Amazing Things Art Center in Framingham. The award will support the efforts of Amazing Things to expand, improve, and publicize its three visual arts galleries.
"The Foundation grant will help build community by introducing the work of hundreds of MetroWest visual artists to a broader audience," said Haranas. "We are pleased to play a role in making that happen."
Two Amazing Things art galleries are located in the organization's Hollis Street headquarters and a third is at the Starbucks on Route 9, all in Framingham.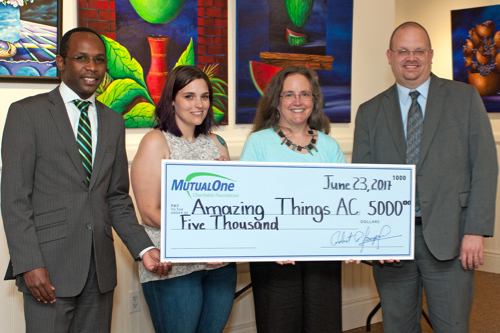 Save