Read to a Child, a lunchtime reading program at the Woodrow Wilson and Brophy elementary schools in Framingham, has received a $5,000 grant from the MutualOne Charitable Foundation. The program pairs high-risk students in grades one through four with adult volunteer mentors from a number of local companies and community organizations for weekly read-aloud sessions at the two schools.
According to Steven M. Sousa, executive vice president and chief operating officer of MutualOne Bank and a MutualOne Charitable Foundation trustee, the Foundation
grant will support program materials, books, and volunteer training and recruitment, to help ensure sustainability of the program.
"We've watched the growing success of this program over the past five years of our support, and we're pleased to continue our partnership with Read to a Child again this year," said Sousa.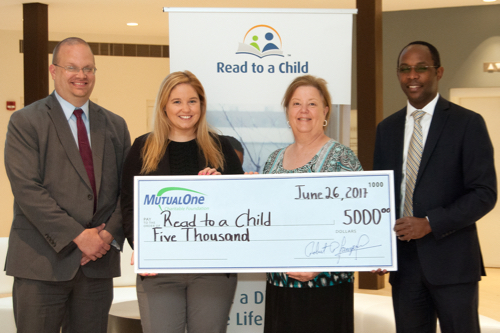 Save