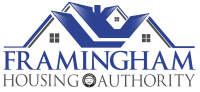 The MutualOne Charitable Foundation has awarded $10,000 to support the summer camp program at Musterfield Place, a residential development managed by the Framingham Housing Authority.
The grant will cover salary costs for four local high school and college students to staff the day camp program, according to Mark R. Haranas, president and CEO of MutualOne Bank and a MutualOne Charitable Foundation trustee.
More than 90 children are eligible for the summer camp activities, which include outdoor and beach activities as well as computer and reading time.
"We see this as an outstanding opportunity for the youth of Musterfield Place to enjoy a quality summer program right in their own backyard," said Haranas. "We are happy to help make that possible."
Save