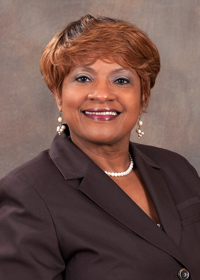 Jean Hoskins, manager of the MutualOne Bank Lincoln Street, Framingham office has been promoted to branch manager II according to an announcement by Mark R. Haranas, president and CEO of MutualOne Bank.
Hoskins joined MutualOne Bank in January 2016 as a senior personal banker and has served as manager at the Lincoln Street office since July 2016.
A Framingham resident, Hoskins serves on the board of SPARK Kindness, is a volunteer with the Pearl Street Café, and a deacon at the Greater Framingham Community Church (GFCC). She also works with GFCC youth, and is involved with mission and outreach work supporting various initiatives in both the MetroWest and international communities.
She is a graduate of South Panola High School in Batesville, MS, and earned a bachelor's degree in Management from Jackson State University.