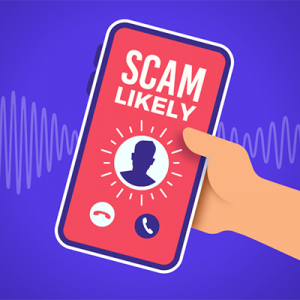 Many of us are paying close attention to the guidance from federal, state, and local governments during this COVID-19 health emergency. Unfortunately, scammers are also paying attention. Some are even pretending to be affiliated with the government – just to scam you out of money.
Here are three ways you can help protect yourself and others from these scammers:
Know that the government will never call, text, or contact you on social media saying you owe money, or to offer help getting your Economic Impact Payment (EIP) faster. If you get a message from someone claiming to be from a government agency through social media, it's a scam. Report it to the FTC at ftc.gov/complaint. If you are eligible and haven't yet gotten your Economic Impact Payment, visit irs.gov and follow the guidance. Watch this CFPB video to learn more about your EIP. And read the FTC's information on spotting scams related to the EIP.
Visit government websites directly for trustworthy information. Don't click on links in an email or text message. Scammers often send fake links to websites that look like they're from the government. Instead of clicking on links in messages, open up a new window and search for the name of the government agency. And visit coronavirus.gov for the most up-to-date information on the pandemic.
Say NO to anyone claiming to be from a government agency asking for cash, gift cards, wire transfers, cryptocurrency, or personal and financial information, whether they contact you by phone, texts, email, or by showing up in person. Don't share your Social Security, Medicare ID, driver's license, bank account, or credit card numbers.
For the most up-to-date information on avoiding COVID-19 related scams, visit ftc.gov/coronavirus/scams. And, for further help in protecting yourself financially during this pandemic, visit consumerfinance.gov/coronavirus.