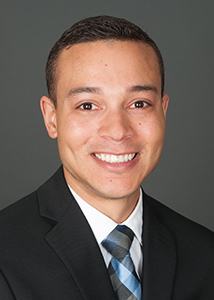 Mark R. Haranas, president and CEO of MutualOne Bank, has announced the promotion of Tyler Bay of Worcester to Business Banking Relationship Manager.
Tyler joined the Bank in 2018 and had been serving as a Business Banking Specialist. In his new role, he will be responsible for managing and mentoring Business Banking Specialists as well as providing business service support to customers and branch staff.
Prior to joining MutualOne Bank, he worked at State Street Bank Corporation, The Roosevelt Investment Group and Cambridge Savings Bank. He has a bachelor's degree in accounting from UMass Dartmouth and a master's degree in business administration from Assumption College.