Mark Haranas, MutualOne Bank CEO and MutualOne Charitable Foundation chairman, announced a $10,000 grant to Saint Bridget School to provide up-to-date technology in the classrooms.
"The computers currently used in the classrooms are slow and starting to fail," said Haranas. "This grant will allow them to upgrade systems for twelve teachers, improving virtual and in-school learning, conference calls, and communications with parents."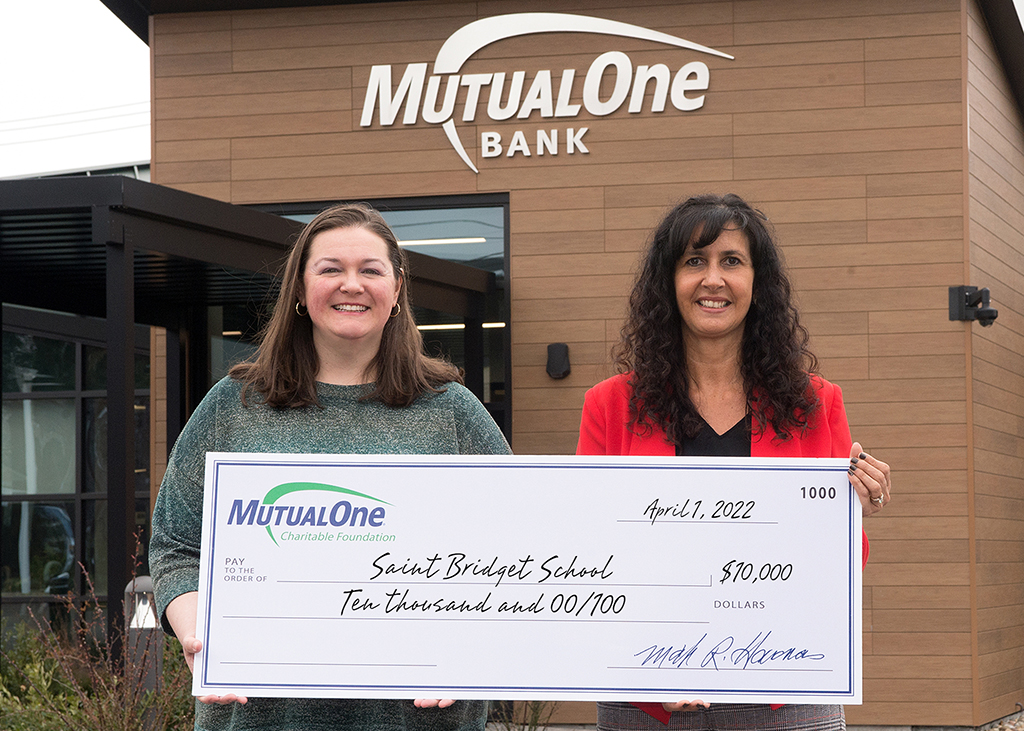 Celebrating MutualOne Bank's Charitable Foundation grant to Saint Bridget School are (l-r) Amanda Popp, vice principal of admissions and advancement at Saint Bridget School and Carmela Canal, first vice president of deposit operations at MutualOne Bank.