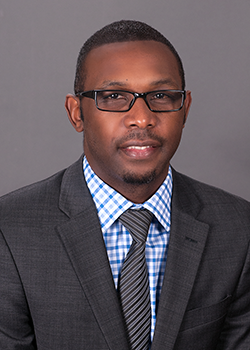 Mark Haranas, chief executive officer of MutualOne Bank, has announced the promotion of Yves Munyankindi to assistant vice president, retail support and float branch manager.
Munyankindi joined the Bank in 2015 and most recently served as retail support manager. In his new role, he will step in as a branch manager and perform all associated duties of the designated branch managers when needed. Additionally, he will continue to oversee all community outreach, which includes the Bank's Charitable Foundation.
A graduate of the University of Rwanda, Munyankindi holds a bachelor's degree in finance. He is also a graduate of the New England School of Financial Studies.